Search engine optimization is the key element of digital marketing strategy. To get ranking updates of your site and keyword researches , SEO agencies need efficient tools. Top 10 SEO tools for 2017 are given below.
FOR: Research and Analysis. Free/paid
It is best for improving ranking and best among back link analysis tools. It has keyword explorer and content explorer tool that helps in various ways to improve ranking.
FOR:  SEO management and core keyword research tool for free/paid.
A comprehensive tool set with smooth user experience. Can be used with ease by average business users and expert. It is a complete tool with amazing features like PPC/CPC, paid advertising metrics, back link tracking, site monitoring, SEO management, and more which can speed up the online marketing and advertisement results in increased sales.
FOR: Competitor research and keyword research for free!
It is a best tool, do competitors research in a whole new way. It got popularity during past few years for evaluating competitors best content, best back links, best keywords, and more. You can get every related and essential information to make your own strategy better than your competitor. It is great for Pay Per Click(PPC) and paid traffic.
FOR: SEO Audit for free/ paid.
This tool checks the overall optimization of website through four features or factors. These are keyword checking, SEO checking, SEO comparison, and rank checking. If you want to use their free package, only one domain can be used. Its features covers all the basic elements needed for SEO.
FOR: Outreach. You have to pay for it.
Pitchbox is not exactly a SEO tool but it helps you in link building as there is a lot of outreach involved in link building. It works in a manner to give the best sites to add link on them when you add the keywords of your blog or content. It makes the outreach much easier, allows you to reach to the best sites automatically, saving your efforts to do the outreach manually.
FOR: keyword research for free.
It gives you the answer by user experience. If you want to have top keywords it give them by creating that scenario and ask your social circle what they words do they write in search results and here you get the most appropriate keywords.
FOR: Research and Analytics.
Majestic is linked intelligence tool mainly emphasis on links for SEO. It provides a good overview and more insight into site metrics like anchor text distribution, backlink break down and others. Majestic has two important features for metric, topical trust flow and citation flow. Moreover it saves the data from past years make it easy to review the past performance of the website.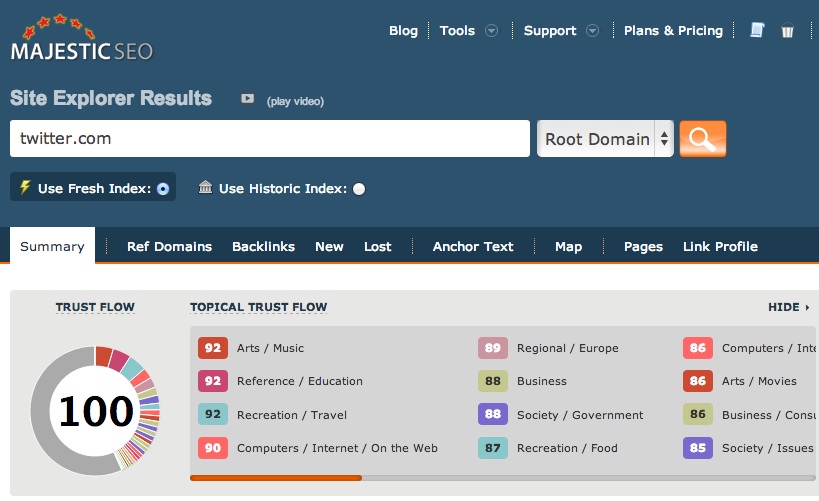 FOR: Rank monitoring and keyword research. Paid
Advanced web ranking keeps track of your website rank on search engines. It compares the ranking whether it goes up or down, keeping you up to date of your website status.
FOR: Rank tracking. Paid
It is a SERP monitoring tool and rank tracker, shows search results by country or city. It also compares the competitors search results and best keywords. Other features are weekly and monthly reports, mobile rank tracking, and more.
FOR: Competitor research and tracking for free.
For link opportunity finding, its good in this line too. It is a browser extension that search for page data like Alexa rank, google index, number of external links, and more.